Superior has created an in-house physiotherapy space in collaboration with Studio Vignali. The objective of the project is to act concretely on the health and well-being of workers, focusing on prevention. April will see the start of physiotherapy planning for 120 employees.
This April, Superior will inaugurate a physiotherapy space inside its headquarters in collaboration with Studio Vignali, a first-rate medical center that focuses on physiotherapy, clinical posturology and rehabilitation of orthopedic, sports and neurological pathologies. The objective of the project is to act in a concrete way for the benefit of employees, reinforcing the normal preventive safety measures in the long-term.
In Italy, Superior is the first company in the tanning industry to introduce rehabilitation and physiotherapy at work. By doing so, it demonstrates its attention to an implicit need of its employees, namely the management of the symptoms of neuro-muscular-skeletal fatigue that can arise while performing work-related activities.Through proper therapeutic planning, it is in fact possible to work on the early rehabilitation of musculoskeletal wear and tear, prevent any disorders and reduce the use of often costly assistance measures.
Thanks to the new in-house physiotherapy center, from April 2021, 120 Superior employees will be able to benefit from an annual therapeutic planning. The project includes a total of 12 sessions per year on a monthly basis, each for approximately 18 to 20 employees. Each employee will have the opportunity to have two physiotherapy sessions per year to monitor their musculoskeletal health and prevent or correct any ailments or poor posture.
"I am particularly proud of this initiative, the first of its kind in Italy – said Stefano Caponi, CEO of Superior. – I wanted to involve Studio Vignali because of their unquestionable experience and professionalism". The medical center applies the most modern techniques to accompany patients towards a rapid and effective recovery, as well as support them in prevention. "The future of physiotherapy is prevention," explained doctors Enrico and Nicolò Vignali, "and this must begin where people spend most of their time: at work. That's why we accepted this challenge with enthusiasm".
The new in-house physiotherapy space is located in Superior's second location, in Via San Tommaso 226: one of three company facilities in the town of Santa Croce sull'Arno. The space, with a modern design, measures about 75 square meters and includes a front desk, an office for consultation and visits and two rooms for the therapy sessions.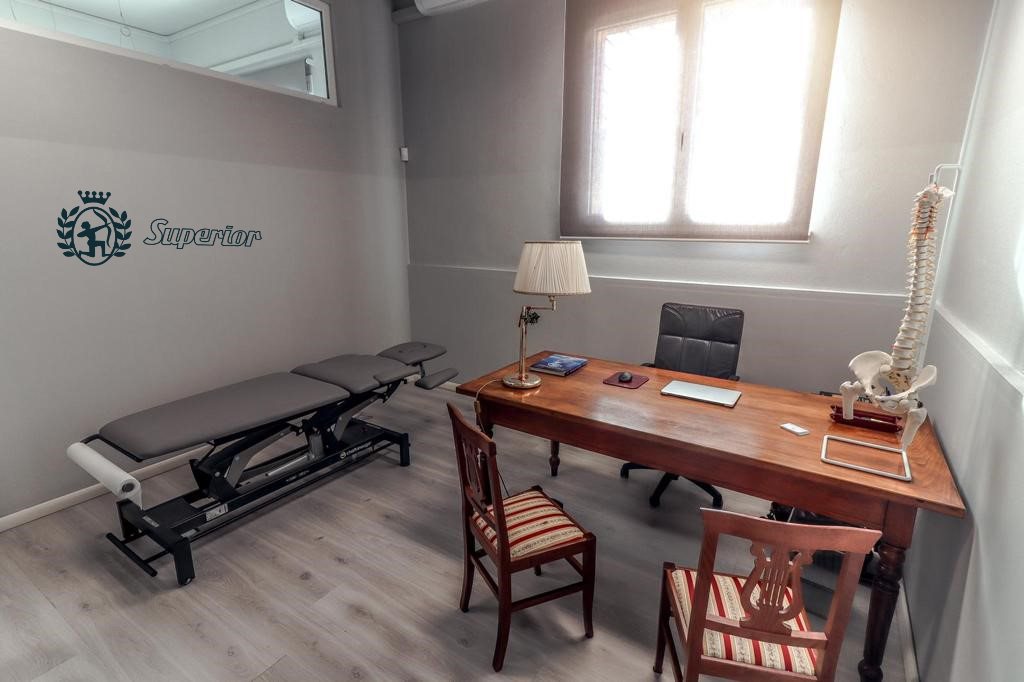 Studio Vignali inside Conceria Superior
Main picture: Stefano Caponi with doctors Enrico and Nicolò Vignali